Housing
The Disney Housing complexes offer a diverse offering of amenities and floor plans. Housing costs are determined by unit size and number of occupants, and all apartment assignments are based on availability.
Apartment Details / Amenities
Each apartment comes pre-furnished with many items*
Bedroom

Dresser
Nightstand
Two (2) standard twin beds or One (1) standard twin bed and a bunk bed

Dining Room

Table with chairs or counterop and barstools

Living Room

Couch
Chair
Two end tables
Cable hook-up (only available in the common area)

Kitchen Appliances

Refrigerator with ice maker
Stove, oven, & microwave
Dishwasher

Kitchen Utensils and Dishes

Assortment of pots & pans w/lids
Dinner plates
Cereal bowls
Drinking glasses
Knives, spoons & forks

Additional Items Provided

Shower curtain liner
Two vanity wastebaskets
---
* all items are subject to change
In addition, all company-sponsored, housing complexes offer the following amenities:
All utilities, including water, electricity, waste disposal
Maintenance of the apartments
High-speed Internet access in all apartments (wired connections are not available. Computers must be wireless-ready or use an adaptor)
Registration
All participants will be able to register for housing. They will receive an email message with information on accessing DORMS (Disney Onsite Resident Management System), our housing registration site. For Walt Disney World® participants, this will occur approximately 20 days prior to arrival. For Disneyland® participants, this will occur approximately 10 days prior to arrival.
Participants will access DORMS in order to indicate preferences for:
Preferred form of housing payment (CA only)
Apartment Community (apartment complex) (FL only)
Unit size (FL only)
Name(s) and roommate number(s) of individuals with whom they would like to live
A detailed walk-through of DORMS is available by visiting disneyprogramsblog.com/dorms.
Apartment/Roommate Assignments
All apartment space is shared and most bedrooms are double occupancy; however, some are triple occupancy. Bedrooms with three participants include a single bed and a bunk bed. Apartments may include up to eight participants.
Participants may request for specific individuals in the same apartment during the housing registration process as long as they meet the following criteria:
Share the same arrival week / departure date
Same Gender
We cannot guarantee that all roommate requests will be granted, but we will do our best.
Location Specific Information
Additional amenities may be available depending on the specific-housing complex
Additional California Housing Info
Our housing complex, Carnegie Plaza is located approximately two (2) miles north of the Disneyland® Resort. All apartments, courtyards and hallways are designated non-smoking. One- and two-bedroom housing units are available and may accommodate up to three participants per bedroom.
The address for Carnegie Plaza is:
180 W. Center Street Promenade
Anaheim, CA 92805
Additional Furnishings
Carnegie Plaza apartments also include a coffee table as well as a European-style washer/dryer. Also, the following additional kitchen utensils are available (subject to change):
Mixing Bowl Set
Measuring Cups
Cutting Board
Spatula
Can Opener
Cutting Knife
Ladle
Serving Spoons
Cookie Sheet
Salad Plates
Coffee cups
Local Area
The apartment units are located in the center of many local shops and attractions such as:
A museum located on ground floor showcasing various exhibits on loan from the Smithsonian Institute
Anaheim Ice, practice facility of the Anaheim Ducks
Grocery store
Restaurants and coffee shops
Pearson Park- located within walking distance and features recreational sports courts and fields, swimming pool, barbeque/picnic facilities, and an amphitheater
The housing complex does not include swimming pools, basketball courts or tennis courts.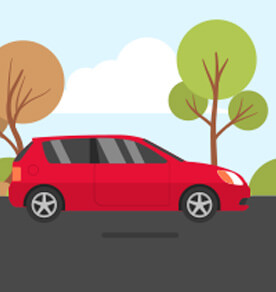 Transportation
Transportation at the Disneyland® Resort is not provided and participants are highly encouraged to bring their own vehicle. Public transportation is a viable option and it is typically a quick and convenient ride to Disneyland Resort. However, the public transportation may not always coincide exactly with your work schedule. Students choosing to use public transportation will accrue $1 per day and a free bus pass as part of the Disneyland Resort's Commuter Assistance Program.
Insurance
All participants living in our complexes are required to secure renters insurance. You must provide proof of insurance upon arrival in order to reside in our housing. We will NOT accept applications for insurance or photocopies.
Please fax your proof of renters insurance to our Programs Office at 714-833-5216 prior to your arrival. We will review this information and contact you via email in advance of your arrival if anything needs to be corrected.
This documentation MUST INCLUDE all of the following detail and MUST BE CIRCLED OR HIGHLIGHTED ON YOUR POLICY PRIOR TO YOU FAXING IT TO US:
Your name (Student Name) must be included as the name insured with address of 180 W. Center Street Promenade, Anaheim, CA 92805
Certificate Holder, Additional Interest, Additional Insured, etc. must be: Disney International Employment Services, Inc. with an address of 180 W. Center Street Promenade, Anaheim, CA 92805
Coverage must include personal liability of $100,000 minimum
Policy must be in effect during the duration of your participation on the program and the dates must be visible on the policy.
Samples
We have provided samples of acceptable forms of renter's insurance documentation to assist you in securing the appropriate coverage.
You can find additional information in the Housing Agreement Form or contact the Programs Office at 714-781-0685 if you have any questions.
Additional Florida Housing Info
There are four, gated, company-sponsored housing complexes located right outside of Walt Disney World® property that are home to program participants. Two to four-bedroom apartments are available and may accommodate up to three participants per bedroom.
Additional Furnishings
Apartments in the Florida housing-complexes also include:
Kitchen wastebasket
Recycling bin
Additional Amenities
Our Florida complexes provide the following additional amenities:
Local phone service and one central phone
Centrally located laundry facilities
Onsite security
Computer labs
Wi-Fi access in all apartments
Swimming pools
Weight rooms
Tennis, basketball and racquetball courts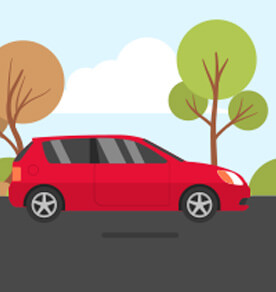 Transportation
Shuttle transportation is provided to and from your work location, as well as to and from other locations in the Orlando area. This transportation is on a set schedule, and therefore planning ahead is advised. Participants wishing to bring a vehicle must register their vehicle and will be charged a decal fee. To receive the decal you must have:
Proof of vehicle purchase in DORMS
Valid driver's license
If you do not have a decal, you will not be allowed to park in the complexes. Please note, your decal is valid through your current program and must be renewed if your program is extended.
Insurance
Renter's Insurance is not mandatory, however we strongly encourage securing renter's insurance including coverage for personal liability, as it is the only reliable source of financial compensation should any possessions be damaged, lost, or stolen due to fire, theft, flood, vandalism, loss of power, or any other unforeseen act.
Several homeowners' insurance providers also offer renter's insurance policies, or check with your parents' homeowners insurance to find if you are covered during your Program.
Additional Information
Meals

Each apartment is equipped with kitchen utensils. Meals will not be provided in the housing complex or in your work location; however full-service employee cafeterias, which provide meals at reasonable prices, are located at your work location.

Laundry

There are laundry facilities at each of the company-sponsored apartment complexes in Florida and a European style washer/dryer unit in every apartment in California. Please note that bed linens and towels are not provided for any company-sponsored housing.

Medical

There are no nurses or medical facilities in the company-sponsored housing complexes, but there are walk-in clinics nearby if a doctor or nurse is ever needed. Pharmacies are also close to most company-sponsored housing complexes.

Postal Service

You will be able to receive mail delivered by the U.S. Postal Service, as well as Amazon, UPS and FedEx packages. Packages can be sent to your apartment or the Disney Service Center; delivery varies by courier.

Disney Service Centers

The complexes do not have Resident Assistants; however, each complex has a Disney Service Center, which can assist participants with any questions or concerns during their program.

Events

Participants may have the opportunity to take part in special events planned and hosted by the Programs team. Program Events are a great place to meet fellow participants, have fun and learn what the area has to offer.

Program events include periodic welcome parties to greet new participants, featuring food, fun, music and visits from some of your favorite Disney characters.